Looking to Unclog Toilet in Broward, Look no further. We specialize in toilet clogs and we are a professional drain cleaning company.
Unclog a Toilet in Broward Today
Unclog Toilet in Broward  is a daily task for our plumbers at Grand Rooter. We are an experienced diagnostics, sewer & drain and plumbing company near you. If you are experiencing any type of issues with your toilet and you need to unclog your toilet. We assure you that we will be the right fit to tackle your project on time, correctly and professionally. Our skilled plumbers will show their experience and ability the minute that you see them in action. Grand Rooter will treat you and your home with respect and professionalism. We want to earn the opportunity of serving you and delighting you in the process of it. 
We offer service in almost all major cities of Broward County such as Plantation, Sunrise, Miramar, Pembroke Pines, Weston, Coral Springs, Tamarac, Davie, Cooper City and Southwest Ranches.
Click To See More Customer Reviews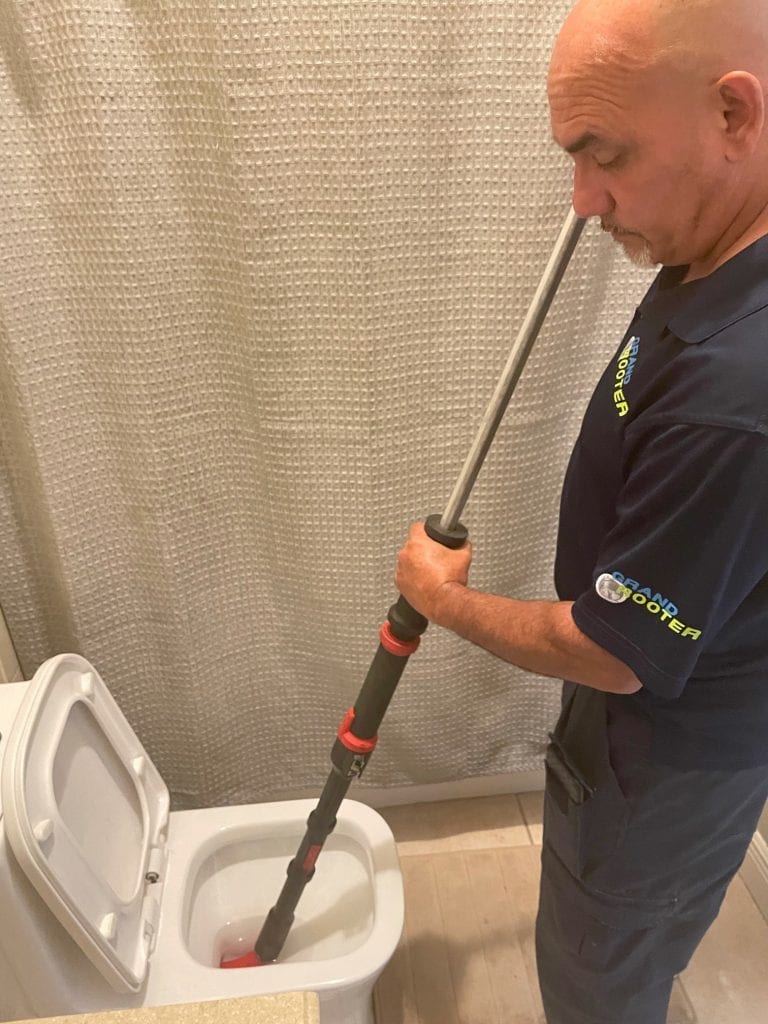 Why Unclog Toilet Is Common
Clogged Toilets are one of the most common situations in residential homes and commercial businesses. Being one of the most common drain issues, makes it a deceiving problem that most people overlook. Although a clogged toilet can have little effects at first, it can escalate into chaos rapidly that can lead to an unavoidable expense. 
Whenever you have any constant toilet clog issues, make sure you call a  professional Drain Company like Grand Rooter to make sure the problem doesn't grow larger than the current state that it is at.
Feminine Hygiene Products
Baby Wipes
Iron Buildup
Grease Buildup
Waste Buildup
Hair, Soap & Conditioning Products
Small Objects
Tree Roots
Rodents
Frequently Asked Questions
Click To Learn Plumbing Tips And Tricks