A Slab Leak is a plumbing  term given to water line embedder inside a concrete slab. Often incorrectly used on others types of water leaks. Grand Rooter is an expert in all types of Water Leaks. 
Slab Leak Repair Services in Broward County
Grand Rooter  specializes in diagnosing, pin pointing and repair all kind of Water Leaks in Broward County.
We uses the latest technologies and equipment's in the industry to diagnose water leaks on a daily basis, which allow us to performed this repairs with accuracy, effectively and without the guessing. 
We offer service in almost all major cities of Broward County such as Plantation, Sunrise, Miramar, Pembroke Pines, Weston, Coral Springs, Tamarac, Davie, Cooper City and Southwest Ranches.
Pembroke Pines Plumber Services
Click To Learn More About All Of Our Services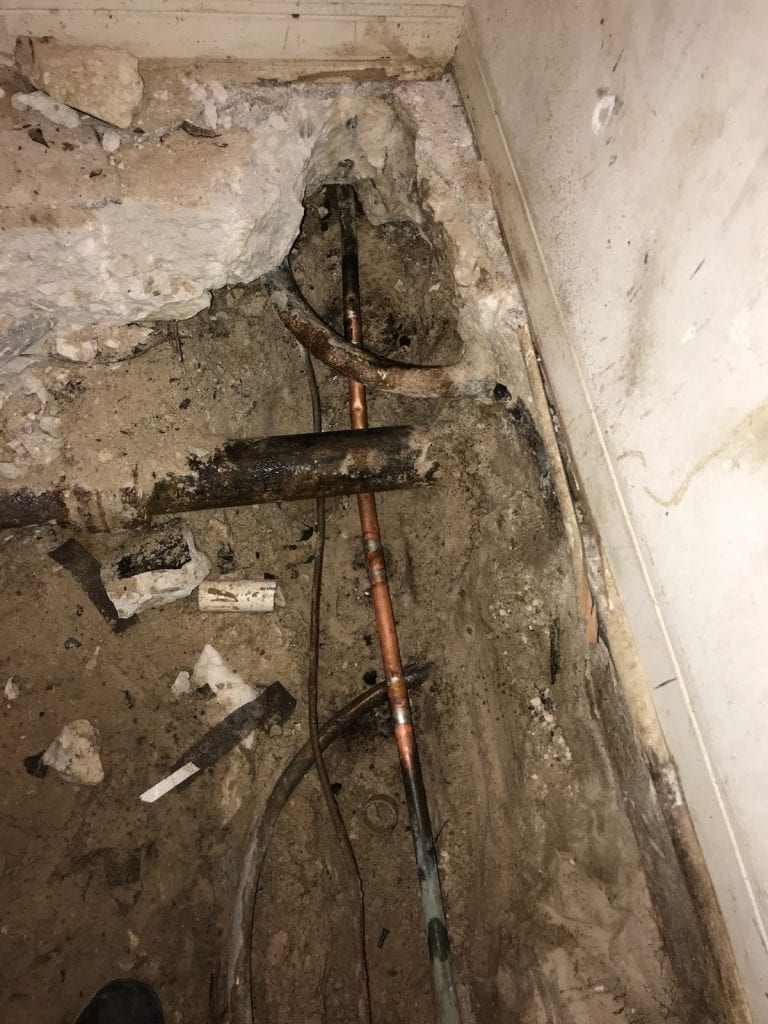 What To Do When You Suspect Of A Water Leak
If you suspect that you are having a Water Leak in your property, you should contact Grand Rooter as soon as possible. Water leaks will increase by the day and will make your water bill grow exponentially. Also can cause the ground to settle or move that can compromise the building. If the water leak reaches above the concrete slab then can cause a lot of water damage to your property leading to create very quickly if the conditions are right the toxic Black Mold which is harmful to the human health.
Good news is that we are here to help. Grand Rooter will take care the problem with professionalism to make sure the problem doesn't grow larger than the current state that it is at.
Close Your House Main Shut Off Valve
Call Us Immediately
Frequently Asked Questions