Leak Detection
Pembroke Pines
We offer drain cleaning services to local residents of Pembroke Pines.
Looking For Leak Detection Services in Pembroke Pines?
If you need Water Leak Detection in Pembroke Pines, Grand Rooter is the Plumbing Contractor to call. Water leaks can be tough to find, pin point and repair. Water Leaks often go undetected costing you a fortune per minute not to mention the high cost in Water Damage, which is why Grand Rooter offers and specializes in Leak Detection services. We offer on-demand service in addition to scheduled visits so that we can detect leaks quickly and efficiently before they cause major damage!
Fill The Form To Get A Free Leak Detection Estimate In Pembroke Pines.
Pembroke Pines Customer Reviews
This company is very responsive and reliable .. they came out to my home and immediately resolved my issue. They explained everything beforehand to make sure I understood what was happening and what need to be done. 👍 Thanks guys.
I had Grand Rooter install a brand new tankless water heater in my home, quicker than I expected & very smooth & clean work. Best plumbers in Pembroke Pines. Thank you for the great service!
Very professional and reliable pembroke pines plumber. Needed a water leak detection expert, they were able to find the water leak & solve the issue. Thank you so much for the amazing customer service & trade knowledge. 5 star rating, definitely recommend to anyone near the Pembroke Pines area!
Click To See More Customer Reviews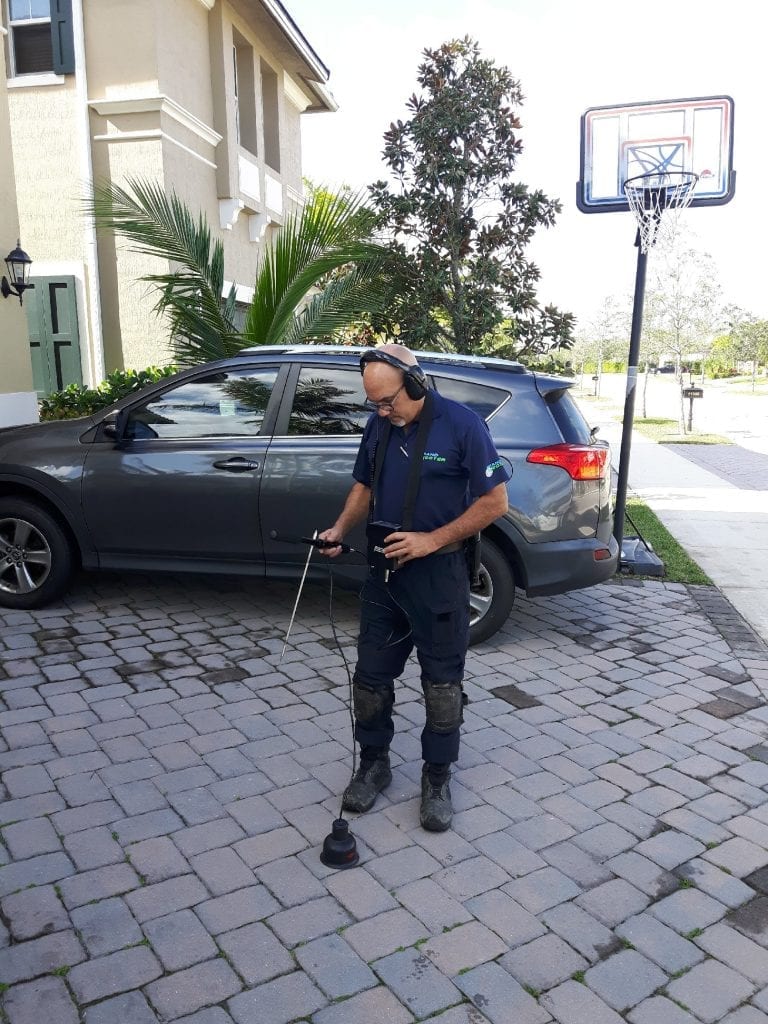 Common Causes of a Water Leak
Water Leaks can cause an immense amount of damage to your home or property and is an ingredient for black mold development. Water leaks grow at a daily exponential rate. If the leak is located near an electrical source, it can cause a fire hazard that can be life threatening. Lastly, water leaks will raise your utility bill extensively.
Below we have listed some of the most common causes of a Water Leak:
Pinholes
Cracked Pipes
Faulty Connections
Structural Stress on Pipes
Rapid Temperature Changes
Building Settlement
Excess Water Pressure
Damaged Pipe Joints
Corrosion
Clogged Lines
Broken Seals
Pembroke Pines Plumber Services
Click To Learn More About All Of Our Services
Frequently Asked Questions
Address
17983 SW 11th St
Pembroke Pines, FL 33029
Phone
954 641-8942
Click To Learn Plumbing Tips And Tricks