Sewer Camera Inspection Services
Grand Rooter provides Sewer Camera Inspection Services within the same day in Broward County.
The Sewer Line Camera Inspection is a common service request for many home and business owners. The sewer camera inspection service can be used to detect any existing or potential problems that are occurring in the sanitary or sewer lines, such as tree roots, broken line, sag, back pitch or clogs. This inspection is done by introducing a small camera through your pipes to see what's going on inside of them. Sometimes tree roots will grow into your pipe and create an obstruction, which would show up clearly on the video footage. Other times you might have grease buildup from cooking fat, which could also be seen with this type of inspection.
We offer service in almost all major cities of Broward County such as Plantation, Sunrise, Miramar, Pembroke Pines, Weston, Coral Springs, Tamarac, Davie, Cooper City and Southwest Ranches.
Pembroke Pines Plumber Services
Click To Learn More About All Of Our Services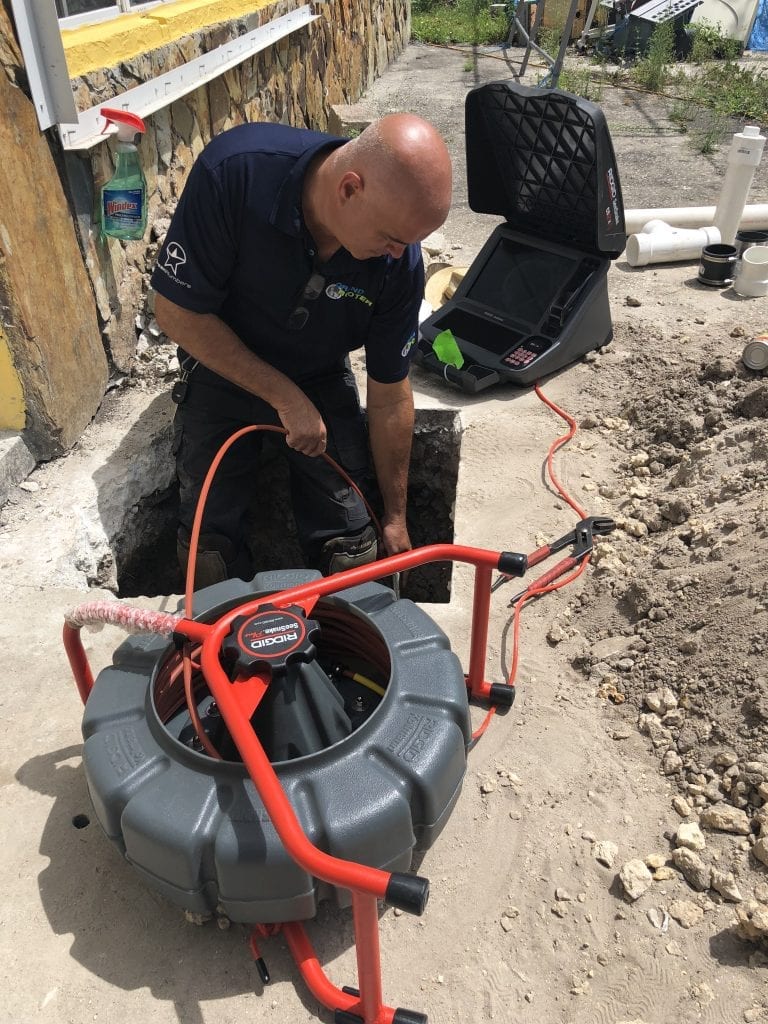 Why Sewer Camera Inspection
When someone calls for a sewer camera inspection service, it's probably because they suspect an underground pipe might be compromise. These cameras are specially designed to be waterproof so the video is recorded without interruption. Sewer cameras can also help diagnose early signs of problems before anything goes wrong or become more serious.
Helps Diagnose Issues More Accurately
Give Facts Awareness to Potential Home Buyers 
Allow You To See The Condition Of Sanitary And Sewer System
Avoid Costly Repairs / Replacements
Frequently Asked Questions